YR 1 – Mrs Passmore (Year Group Lead)
YR 2  – Mrs Rock
YR 3 –  Mr Evans and Miss Castley
Mrs Preston
Mrs Southall
Ms Cuthbert
Ms Westerman
Download the latest newsletter and read about all the latest news from the year group. Last updated – Autumn 2023
YR 1 Monday
YR 2 Tuesday
YR 3 Wednesday
Please make sure your child's PE kit is in school on the above days. Your child will need a pair of plain black shorts, plain white T-Shirt/polo shirt and black pumps. A tracksuit may be worn during colder weather. Please make sure all kit is labelled in a bag that can be left in school.
Home Reading
It is the expectation that children read regularly at home. Please make sure you are commenting regularly in your child's reading diary. All book bags must be bought into school on a daily basis so staff in school can support with book changes and changing resources.
Remember regular reading is rewarded with class charts points and certificates in celebration assembly!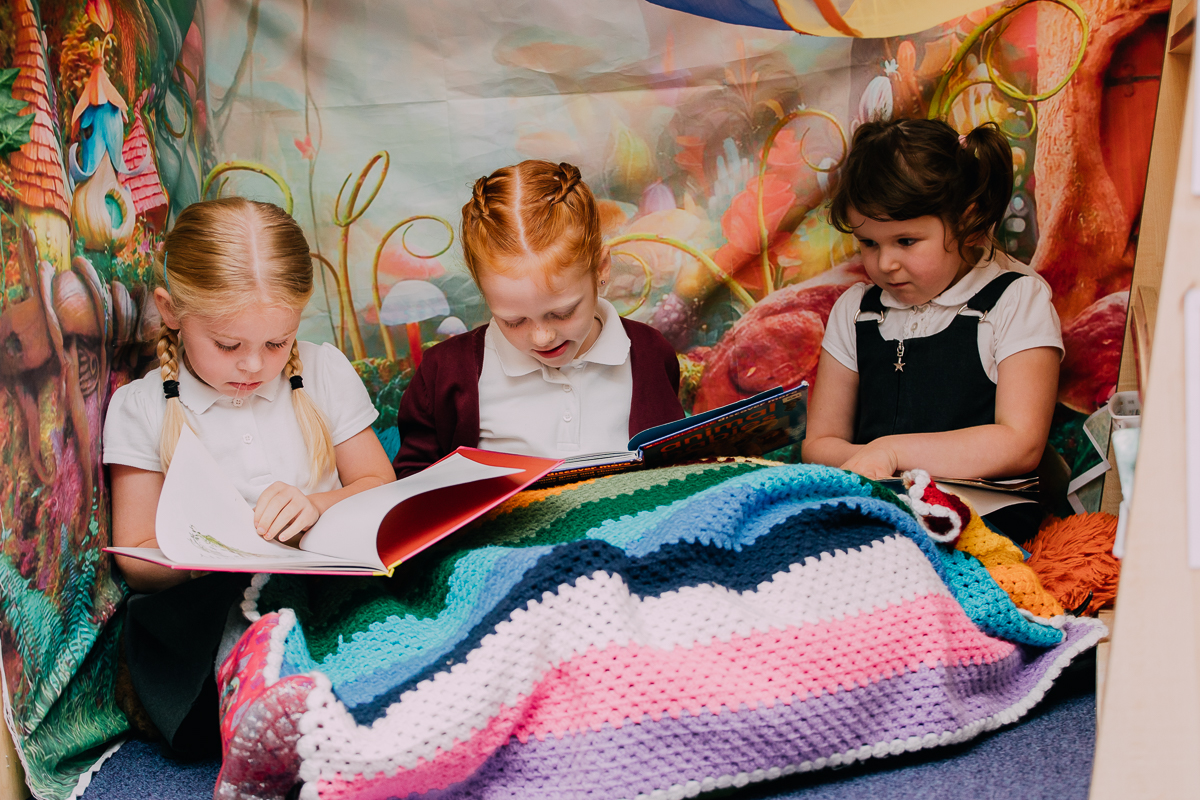 Summer Term 2
A Magical World – How can we transform an area of our school into a magical world?
In this challenge pack we will be exploring the magic of the natural world and letting our imagination run wild with forests, fairies, elves, pixies, dragons, fantasy stories and far away settings. The children will start to plan how they will transform an area of our school to show a magical world based on our ideas and research from books and our out of school Hook visit to the Fairy Village in Lichfield.
Summer Term 1
Once Upon A Time – How can we retell a favourite story to our friends and families?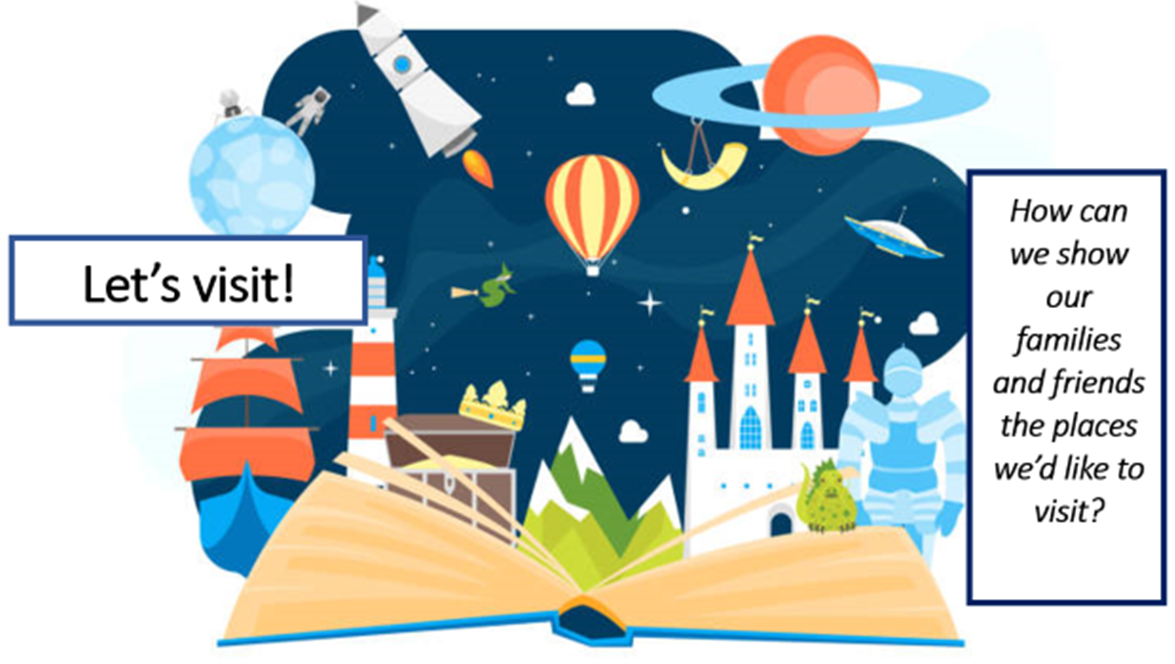 In this challenge pack we will be exploring our love of reading and the stories we enjoy. We will explore traditional tales as well as modern authors such as Julia Donaldson. The children will explore, performance, puppetry and parades as part of their challenge outcome where they will develop their own puppet show to retell a class favourite story for our friends in Early Years.
Spring Term 1
Let's Visit! – How can we show our families and friends the places we'd like to visit?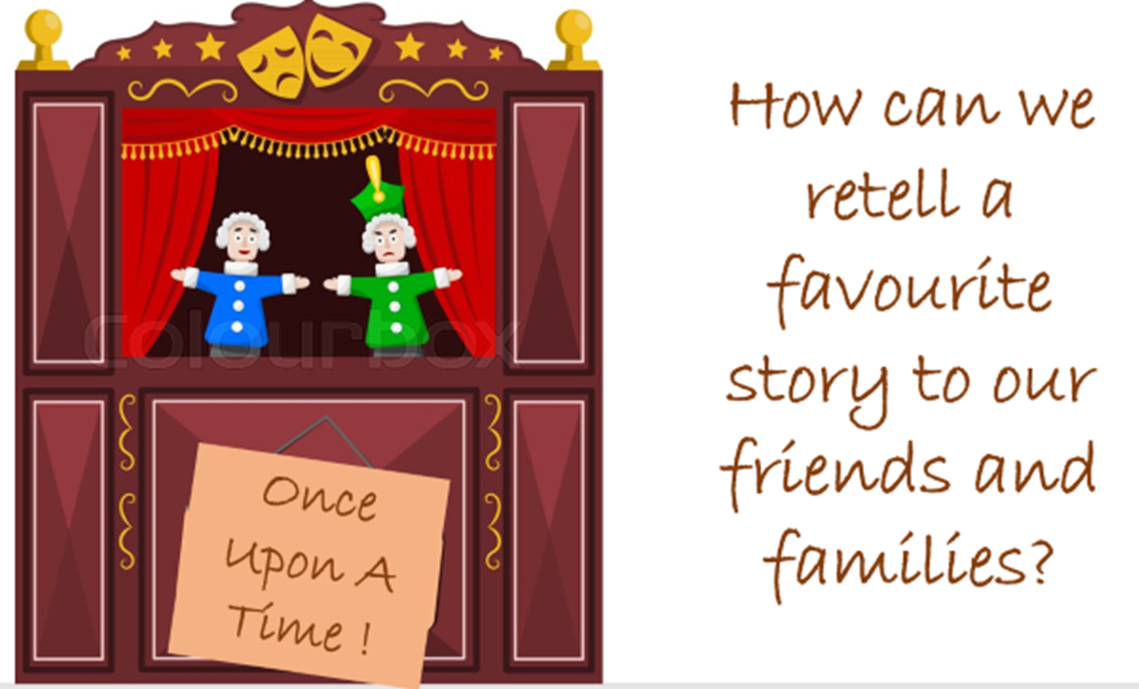 In this challenge pack we will on our travels to explore different environments and habitats. We will be exploring polar regions, the jungle, a carnival and space to name a few. The children will be contributing lots of ideas as to where we will explore next. As part of our challenge outcome we will be showcasing our travels with an Art gallery displaying our favourite place to visit. Our Hook will feature a Samba Dance Workshop.
Autumn Term 1
Let's Celebrate! – How can we create a performance for our familes?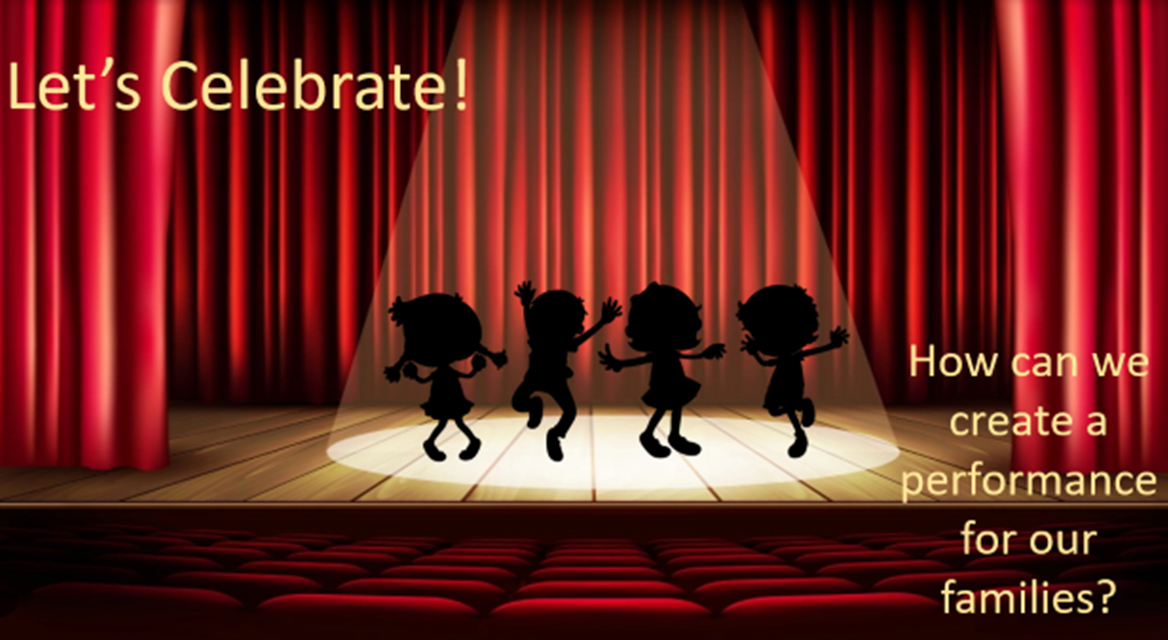 In this challenge pack we will be exploring different festivals and events that we celebrate during the Autumn season such as Bonfire Night, Diwali, Remembrance, Hannukah and Christmas. The children will draw on their own experiences of celebrations as well as learning about cultures and celebrations around the world. Together we will use our knowledge to put on a Christmas Nativity performance for our families. Our hook will feature an in school theatre performance of 'The Snow Queen' by the Hobgoblin Theatre Company.