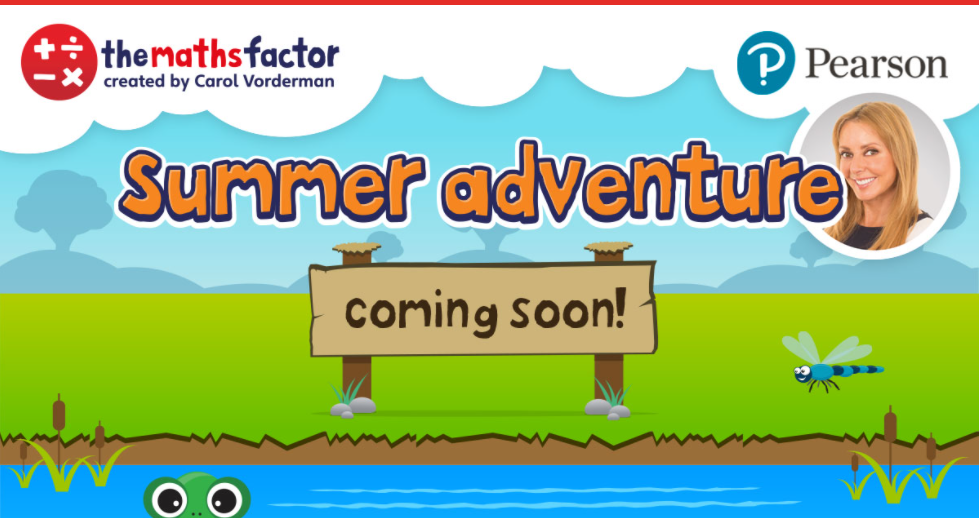 The Maths Factor Summer adventure is a FREE online course aimed at helping children boost their maths confidence and be ready for September. It's ideal for helping children get back on track, accelerate their learning and advance their progress after a tricky year.
Summer adventure is a 6-week course that follows the tried-and-tested The Maths Factor approach, with Carol Vorderman's easy-to-follow video lessons and lots of practice to help children progress.
All children aged 4 to 11 are welcome to join and will be able to move through activities matched to their school year and confidence level.
Every week, The Maths Factor will unlock five new sessions, so children can work a little bit every day without feeling too pressured.
Click here to register or visit www.themathsfactor.com/summer-adventure/